Principal Attorney
  248-629-0579
  barton@bartonmorris.com
Barton Morris is the principal and founding attorney of the Law Offices of Barton Morris and the Cannabis Legal Group. For over 20 years, he has provided legal counsel and services in areas of criminal defense, real estate and business law. His is dedicated to ensuring clients receive the highest quality of service while delivering results. Barton also continues to volunteer his time serving on various legal and industry association boards and committees, teaching, and being a legal expert in his areas of practice.
Barton has extensive federal criminal defense experience practicing in the Eastern and Western Federal Districts of Michigan. He has successfully litigated federal criminal cases in the areas of healthcare and Medicare fraud, mortgage fraud, as well as drug trafficking prosecutions involving cocaine, marijuana, prescription pills, and ecstasy. He has also tried cases involving murder of a federal witness, production, possession and distribution of child pornography, and money laundering. Barton has the experience, skill and passion to handle any complex criminal prosecution in the Eastern and Western Districts.
As a faculty member of the DUI Defense Lawyer's Association and as the President of the Michigan Association of OWI Lawyers, Morris has traveled across the country lecturing and presenting at various legal events and seminars. Further, Barton Morris has received specialized training in the forensic analysis of solid dose controlled substances and biological specimens, which allows him to successfully argue scientific defenses including questionable forensic laboratory practices. He is 1 of only 60 attorneys in the nation to have earned the distinction by the American Chemical Society as a Forensic Lawyer-Scientist and remains the only one in Michigan. He is also the only criminal defense lawyer to present to the Forensic Science Division of the Michigan State Police at their annual conference and was also the only chosen criminal defense attorney to present to the Michigan State Police's Impaired Driving Commission regarding driving under the influence of marijuana.
Barton has played an instrumental role in the legalization of adult use marijuana in Michigan with the successful Campaign to Regulate Marijuana Like Alcohol in November of 2018 (along with the previous 2016 campaign efforts). Currently, Barton serves as the chair-elect of the Cannabis Law Section of the State Bar of Michigan and will be Chair in 2023-2024. He founded the Cannabis Legal Group which has been delivering expert legal services to the commercial medical and AU industry since 2015.
Professional recognitions include 10/10 rating by AVVO, Outstanding Attorney by Super Lawyer Magazine since 2015, Top Attorney in Metro Detroit in DBusiness Magazine annually, and Hour Detroit
"Face of Cannabis Law" in 2016. He regularly appears as a guest legal commentator on WJBK Fox 2 Detroit, Fox 2 Let it Rip, WXYZ Channel 7, NPR, and WWJ News Radio 950.  Sought after as a thought leader and legal expert, Barton appears often in the Detroit Free Press, Metro Times and MLive. But despite all of these accomplishments, he believes his most important one is the results he and the firm has and continue to obtain for his clients.
Accomplishments
Michigan Association of OWI Attorneys, Faculty and Board Member 2014-present
Marijuana Legal Workgroup, Selected Member on behalf of AG Dana Nessel, 2019-present
Graduate of the Criminal Defense Attorneys of Michigan, Criminal Defense College, August 2010
Featured on Let It Rip, WJBK – My Fox Detroit, August 2011 and February 2018
Rated 10/10 by AVVO
Selected Super Lawyer 2014-2019
Selected a Top Lawyer of 2012-2014, and 2019-2020 by DBusiness Magazine
Media Appearances on 89X, 101 WRIF, 97.1 The Ticket, Fox 2 Let it Rip, and WXYZ Channel 7
Graduate NCDD Summer Session, Harvard Law School, July 2013
Trial Lawyer's College Alumni F Warrior Board Member, Region 7 2013-2016
Graduate Trial Lawyers College, Dubois, Wyoming, September 2011
Graduate Michigan State University College of Law, May 1998
Clerk for the Honorable David F. Breck, Oakland County Circuit Court Judge 1995-1998
Graduate of the National Criminal Defense College, Macon, Georgia, June 1999
Graduate Western Michigan University, Haworth College of Business, Bachelor in Business Administration, May 1994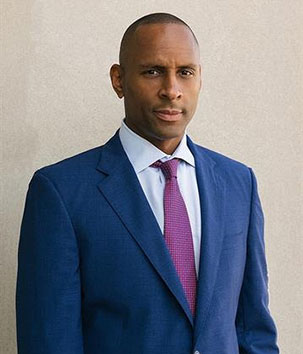 Certificates of Completion
American Chemical Society Forensic Chromatography Solid Drug Testing Course, April 2014
American Chemical Society Forensic Chromatography GC/FID Blood Alcohol Testing Course, August 2013 and October 2014
American Chemical Society Forensic Chromatography – GC/MS DUID Course, June 2014
Drug Recognition Evaluation (DRE) Practitioner Course – twice completed
Standardized Field Sobriety Testing (SFST) Practitioner Course – completed three times
DMT Datamaster Evidential Breath Testing Operator Training Course
BAC Datamaster Evidential Breath Testing Operator Training Course
Memberships
Michigan Association of OWI Attorneys, President and Board Member
State Bar of Michigan, Marijuana Law Section, Board Member 2016-2020, Chair of Science Committee
National Association of Criminal Defense Lawyers
Criminal Defense Attorneys of Michigan
Oakland County Bar Association
Federal Bar Association, Eastern District of Michigan Chapter
Criminal Practice Committee, Federal Bar Association Eastern District of Michigan
National College of DUI Attorneys, General Member, Faculty
Trustee, DUI Defense Lawyers Justice Foundation
Charter Member and Faculty, DUI Defense Lawyers Association
American Chemical Society, Chemistry and Law Division
American Academy of Forensic Scientists
State Bar of Michigan, admitted November 6, 1998
Licensed to Practice Law
State of Michigan
United States District Courts for the Eastern and Western Districts of Michigan
Learn More About Our Team