For the community, by the community – this locally, independently owned dispensary and retailer continues to remain competitive and grow despite market conditions and retailer chains literally right around the corner.
From its inception back in 2016, partners Shaun Zirnhelt, Kylee Cohee, and Curt Federick knew that had something special. And while other areas in the state could have been viewed as more lucrative, these Genesee County guys weren't going anywhere. "Of course we had family and friends here and grew up in the area. But it was more than that. We wanted to provide products and service to our community and give back," said Cohee.
There were a lot of unknowns going in so the partners learned as they went along, like many of us have. One thing the group did not anticipate was the long delay from time of application approval in 2017 to opening their doors in 2019. Having good relationships with some great people with the State and township helped tremendously and they were able to finally open for business. But even with all of that, having the strong support of the community has made it all worthwhile.
"It's not the flashy things on the walls and all the money spent on fancy display cases. The million dollar facilities are not where it's at. This place is true to our roots of who we are, the area we are in, and connecting with the people here on a personal level. We listen to our customers. We are hands on here."
One would think that having several other dispensaries nearby would have a huge impact on sales and competition, but not so much. "In the midst of all the chains, we're the local guys and we love that. Our customers love that." So what makes us go to one dispensary over another? Inventory? Price? Perhaps. But the big one is service!
Being active and giving back has been key in building long lasting relationships and becoming a staple in the community. "People drive up here from out-of-state and pass a slew of dispensaries along the way. They can go to any number of other stores, but they come here. And that is something really special to us. They come here because they know we will take care of them," added Cohee.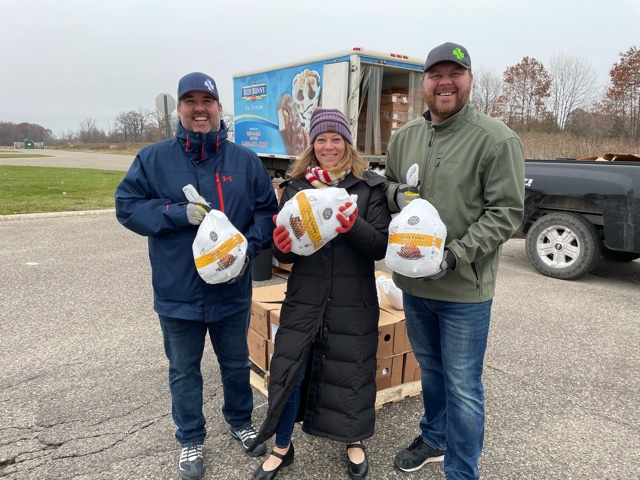 The veteran-owned business teams up with local veteran organizations donating proceeds from sales throughout the year and is known for their great appreciation to all who have or are currently serving our country. Additionally, each year the work alongside The Hero Project USA and other generous vendors and give away 1,000 turkeys to local residents. Aside from the vast selection of products, personal and genuine service each customer receives, it is the love and passion for the industry and the people it serves that makes this a destination dispensary.